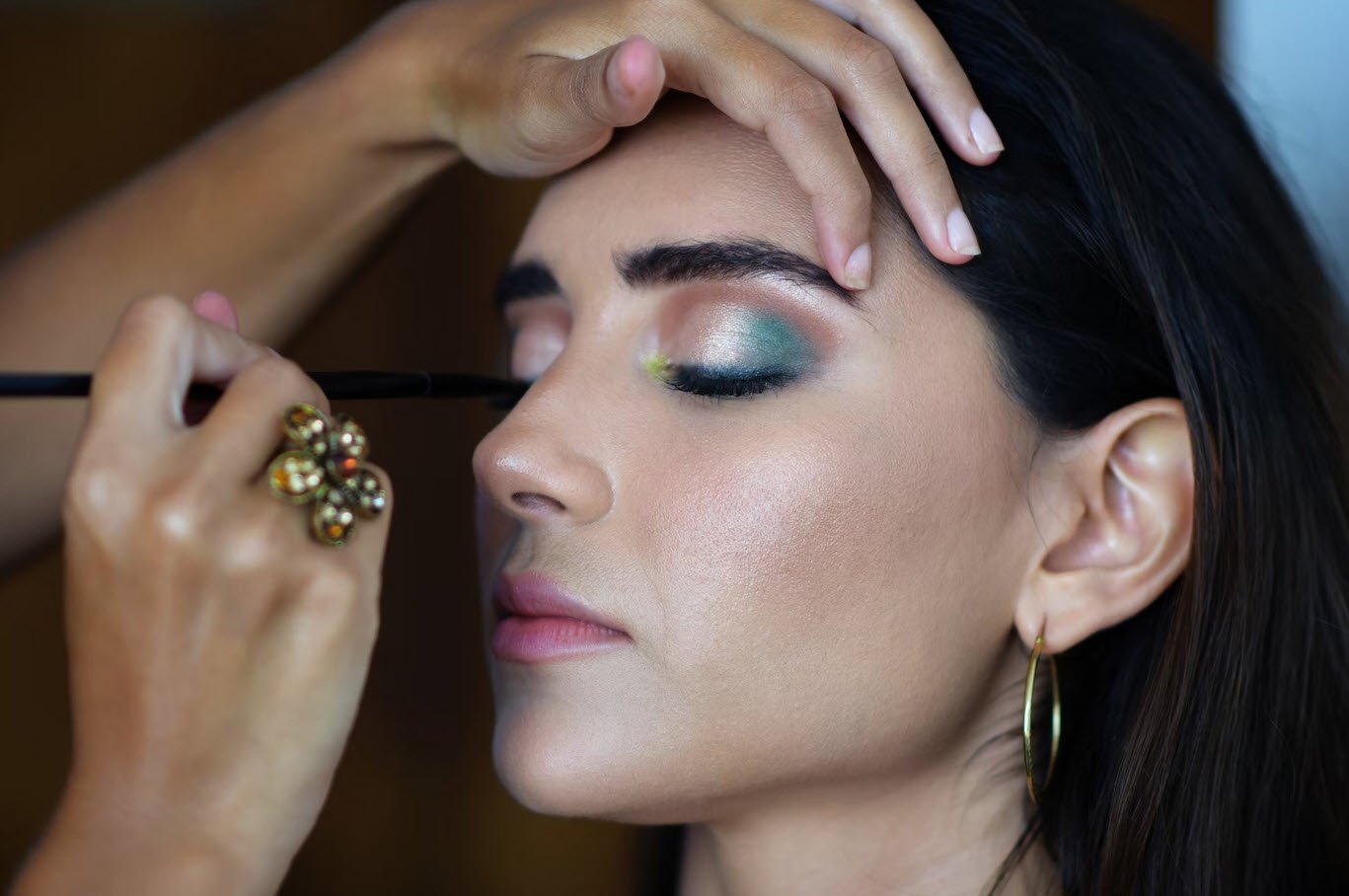 Creating an excellent base for your makeup is just as important as the makeup itself! As the makeup artist, you are responsible for making your client's skin the perfect palette for your work. By taking appropriate steps to prepare the skin, the makeup will go on smoother and last longer.
Depending on the bride, event or situation you may have the opportunity to really work with your client in skin preparation. Additionally, you can always provide detailed instructions to a client prior to your makeup application.
Also Read: India Won Miss Universe After 21 Years – Harnaaz Kaur Sandhu
The first step in preparing the skin is cleansing. Cleansing is critical to ensure that any previous makeup is removed, along with any dirt, oil or residue. Now that the skin is prepped and ready to go, it's time to find the perfect makeup to achieve a flawless complexion. Between foundations, concealers and powders there are countless options – how do you know which is the right one? We will break down the different types of products and perfect application, so that your bride will have perfect skin on her big day.
1. Foundation Finishes
A foundation finish is best described as the look of your skin after the foundation is set. It will be important to consult with your client to determine the desired look they want for their skin on the day of the wedding or event. A close comparison would be the paint on your walls – the finish of the paint varies so it's important to know the difference in order to make the best choice for you and your client.
Dewy Finish: A foundation with a dewy finish will often be described as luminous, fresh and youthful. Many times, dewy finish foundations will create the look of hydrated skin, and are great for people with dry or aging skin. Skin looks radiant, and can often have a bit of opalescence to the foundation. This finish is not the best for oily skin, as it can often accentuate the shiny nature of oily skin.
Satin Finish: A satin finish foundation falls in the middle of the three finishes, and is not quite dewy but not quite matte. This is a natural looking finish, and has a soft sheen on the skin. This is the most universal finish, and looks good on almost every skin type!
Matte Finish: If your client is looking for a flat and "perfect" finish, a matte finish foundation is the choice for them. For those with oily skin, this finish will give them optimal wear time and finish. Similarly, for skin that has different textures a matte finish foundation will create a flat finish to help even the skin's tone and texture.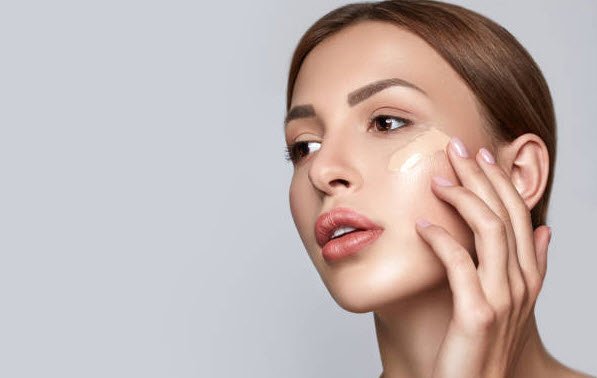 2. Foundation Coverage
The coverage level of a foundation is essentially the amount of pigment in a foundation, and how much the foundation will cover in one layer. To determine the appropriate coverage level for you or your client, it is important to understand how much skin they would like to show through the makeup.
Suggested Read: Lips, Cheeks and Brows – All You Need To Know
The coverage of a foundation can often vary based on how it is applied, but in general you can learn how a foundation may look on the skin by understanding its coverage level.
Sheer Coverage: A sheer coverage foundation will provide very light coverage to the skin, so you will be able to see much of the skin through the foundation. This coverage level will naturally enhance the look of your skin, and will slightly blur any imperfections.
Medium Coverage: For natural coverage of any blemishes, dark spots or imperfections, medium coverage foundation is the perfect choice. This option covers most skin issues on its own, while still giving the skin a natural look. Any larger blemishes or discolouration may require additional product to conceal, but overall this is an excellent option for those with minimal skin issues.
Medium to Full Coverage: This foundation will act similarly to a medium coverage foundation, with the option to build coverage up to a full coverage look. Depending on how it is applied, medium to full coverage foundations can still provide a natural look while still offering customizable coverage. This is an excellent option for those who may have combination skin needing a bit more coverage in some areas than others.
Full Coverage: This foundation contains the most pigment, and will cover skin completely. For those truly focused on having flawless skin for an event or photography, this coverage will achieve full coverage for heavy discolouration or other skin issues. This coverage will look the least natural against the skin, so application is critical to achieve a blended look.
3. Concealer
When it comes to concealing dark spots and imperfections, the best way to understand what shade to choose comes back to the basics of the colour wheel. Shades directly across from each other on the colour wheel will cancel each other out, which is the goal when colour correcting with concealer.
Also Read: Eye Makeup Tips and Tricks – A Beginners Guide
Here, we will dive into further detail on the different colour correcting concealer options and when to use each one.
Yellow Concealers: With yellow being right across from purple on the colour wheel, yellow concealers are excellent at correcting purple tones in the skin. For bruises or purple veins, yellow concealers will counteract the purple tones to allow for even colouring across the skin. A high coverage yellow concealer can also be a great option for covering up any tattoos for an event or photos.
Peach/Salmon Concealer: Since this tone is a combination of red and orange tones, it is extremely helpful in concealing blue and purple tones in the skin. More specifically, these shades are ideal for colour correcting dark circles under the eyes. Salmon and peach toned concealers offer immense brightening under the eye, which is perfect for making the face look awake and luminous.
Green Concealer: Since green is directly across from red on the colour wheel, this is an excellent option for covering any unwanted redness on the skin. Specifically, this is an ideal concealer colour to use for acne, blemishes or red toned hyperpigmentation. If your client struggles with redness all over the face from rosacea or sunburn, a green tinted primer will help counteract these issues for a flawless foundation colouring.
Purple Concealer: For those who suffer from yellow or sallow skin tone, a purple concealer is the perfect option to colour correct those issues. For yellow spots on the skin, a purple spot concealer will counteract the yellow tones on the face or body.
Tan/Neutral Concealer: For those with minimal skin issues, a neutral skin-toned concealer will suffice for covering any minor imperfections. When it comes to the occasional blemish or minor dark circles under the eyes, a neutral concealer will be a perfect option to cover a multitude of issues. This is a great option to have on hand for any small skin issue that may pop up on an irregular basis.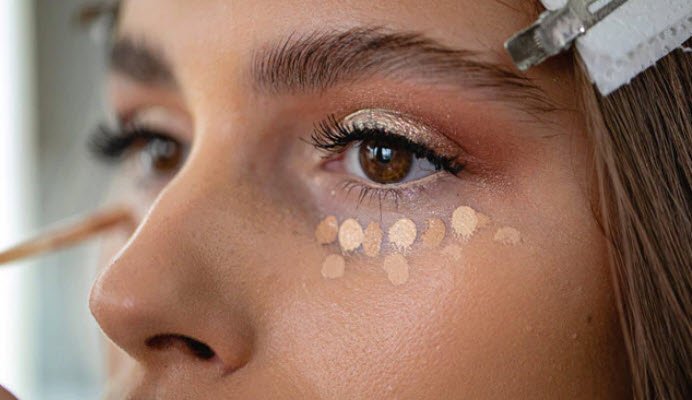 4. Powder
After choosing the perfect foundation and concealer, it is important to set those products with a setting powder to ensure your makeup application lasts all day long without any shine. There are a few different options when it comes to setting powder, so it is important to understand the differences in order to choose the best one for yourself or your client.
Here are the main choices you will need to make when choosing a setting powder.
Pressed vs. Loose: There are two main choices when it comes to the texture of the setting powder you choose. A common option for daily use is the mess-free pressed powder, which often comes in a compact.

These powders will commonly be used for quick fixes, as well as daily use. When it comes to lose powder, this is often a makeup artist's first choice for weddings and events. Loose powders are often finer milled, which translates beautifully in photography and videography. They can also create a more natural, less "powdery" look on the face when setting foundation and concealer.

Pigmented vs. Translucent: In addition to the actual powder itself, you also will have the choice of whether to utilize a pigmented powder or a translucent powder. A powder with pigment will add additional coverage to any foundation or concealer you have already applied.

This is a great option for those looking for extra coverage on top of a sheer or medium coverage foundation. Alternatively, translucent powders offer no additional coverage and will simply assist with setting the foundation and concealer. Translucent powders work well for setting high coverage foundations, as well as those looking to set their completed foundation application.