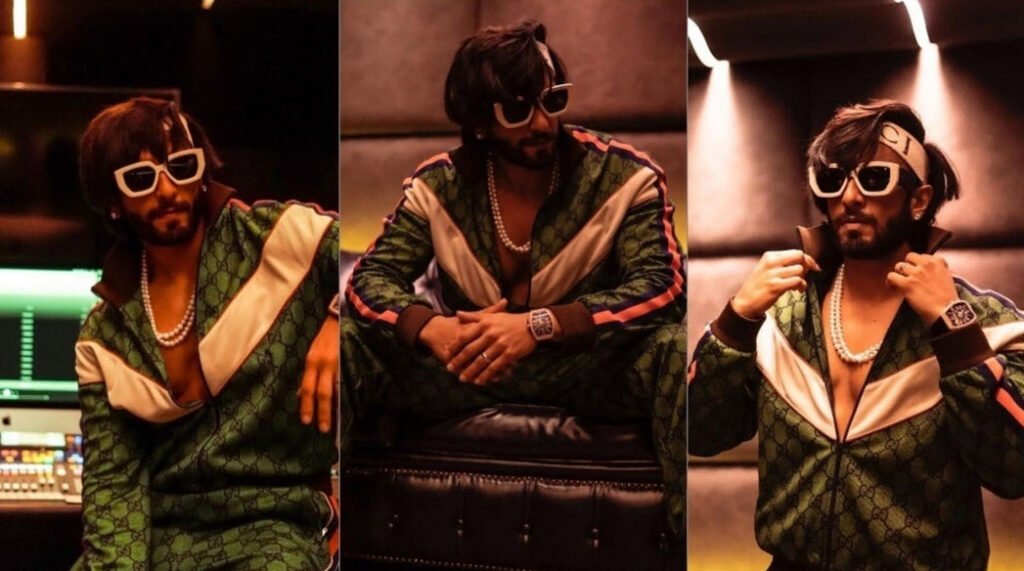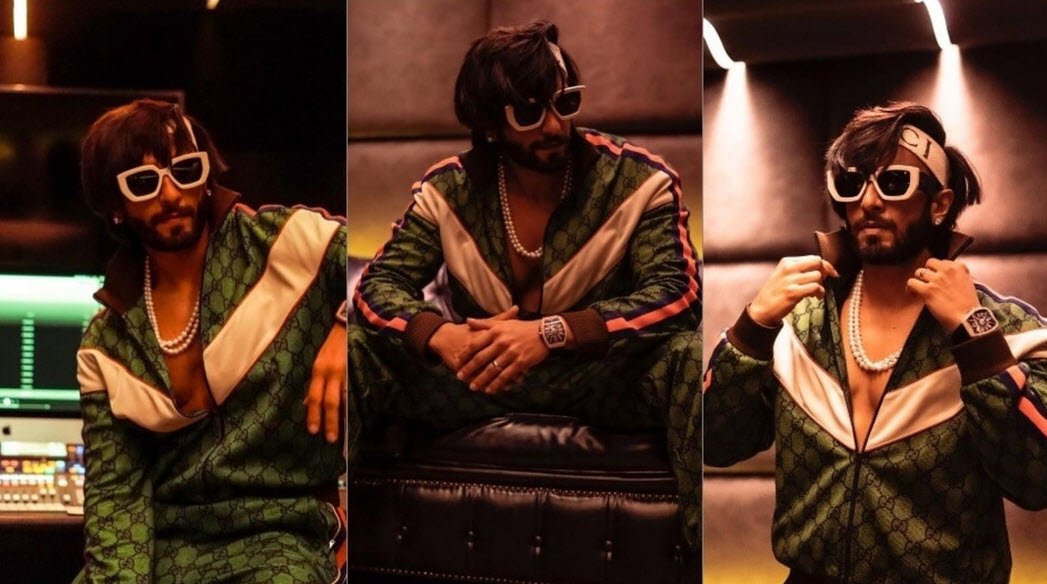 Ranveer Singh is an Indian Bollywood actor who is known for his outstanding performances in many Hindi films. He has also received the Filmfare Award for Best Debut Actor for his debut film. He is one of the leading actors in the list of today's actors.
Ranveer Singh is very popular among the youth of today. The present generation follows them in large numbers. It is believed that he is one of the energetic actors in the industry.
Also Read:
Ranveer Singh was born on 6 July 1985 in Mumbai. His father's name is Jagjit Singh Bhavnani and mother's name is Anju Bhavnani. He also has an elder sister named Ritika Bhavnani.
After a long love story, Ranveer Singh finally married his girlfriend and Bollywood actress Deepika Padukone in Lake Combo, Italy in the year 2018. Apart from acting, Ranveer also had a special interest in creative writing and has also worked as a copywriter in the field of advertising.
Ranveer Singh, who caught everyone's attention with his fashion, has started calling users 'Baba Ranveerdas'. This is not the first time this has happened. Whenever Ranveer appears in a new look, he starts being called by different names on social media.
Whenever Ranveer Singh does new experiments with his fashion, users start calling him by new names.
Ranveer Singh is very famous not only for his superb acting but also for his unusual fashion sense. As much as Ranveer Singh remains in the headlines for his acting, he is also in the discussion about his looks. People consider him the biggest 'Fashionbaaz' of Bollywood. Seeing their fashion sensibility, the good and the good gets blown away. Even in recent times, his fashion remains a topic of hot discussion among the people.
Ranveer is one of the few celebs in Bollywood who embraced androgynous fashion.
Are you one of those who believe that too many colours can be a catastrophe? Not when it is done right. Take cues from Ranveer on how to keep it stylish yet chic.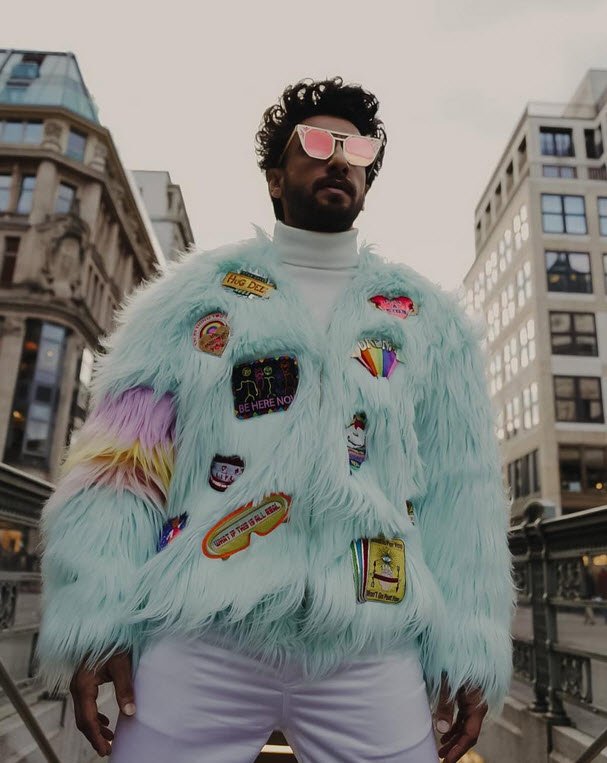 Not many people would opt for a pastel blue faux fur jacket with a white turtleneck and trousers. But Ranveer proves that out-of-the-box outfits can be cool too.
The Ram Leela actor adds theatrical elements to his charcoal suit to give off those regal vibes. He completes the look with his hair styled in a ponytail.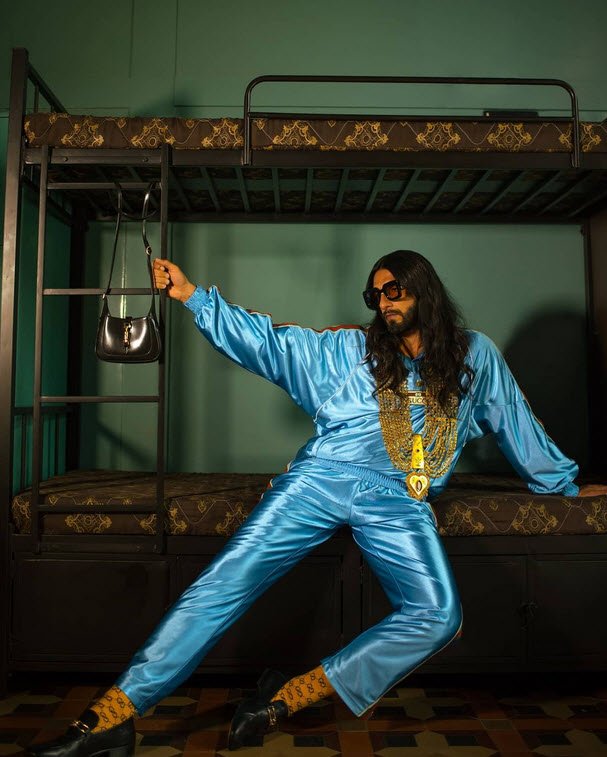 When Ranveer was so inspired by Italian fashion designer, Alessandro Michele that he started looking like him.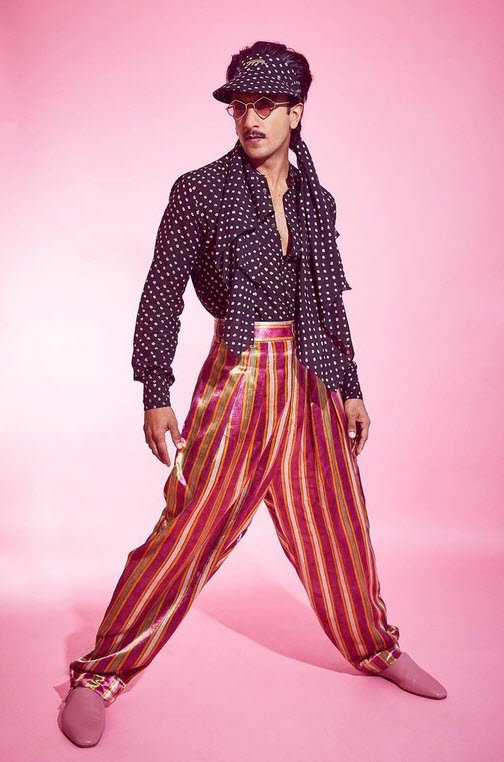 Ranveer Singh channels his inner disco dancer in this polka dots shirt and striped pants. He adds his signature style with diamond-shape sunglasses and matching polka dot cap.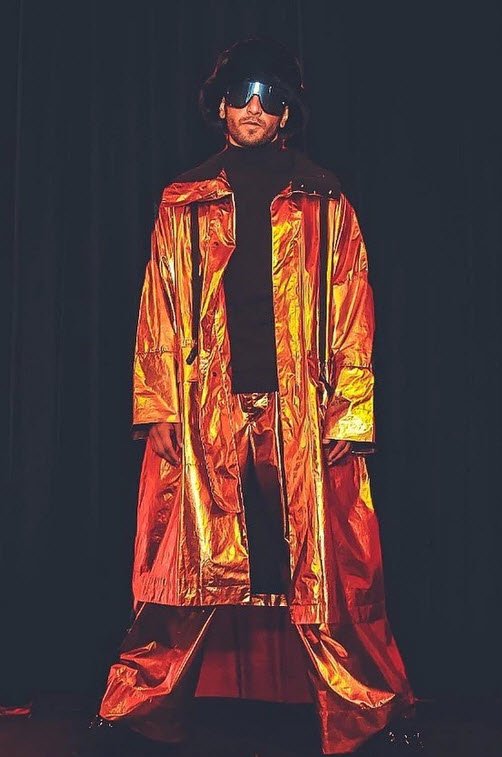 One can give Ranveer the wackiest outfits and he would turn them into a style statement with an ease that few possess. Let's take a look at Ranveer's sartorial fashion choices.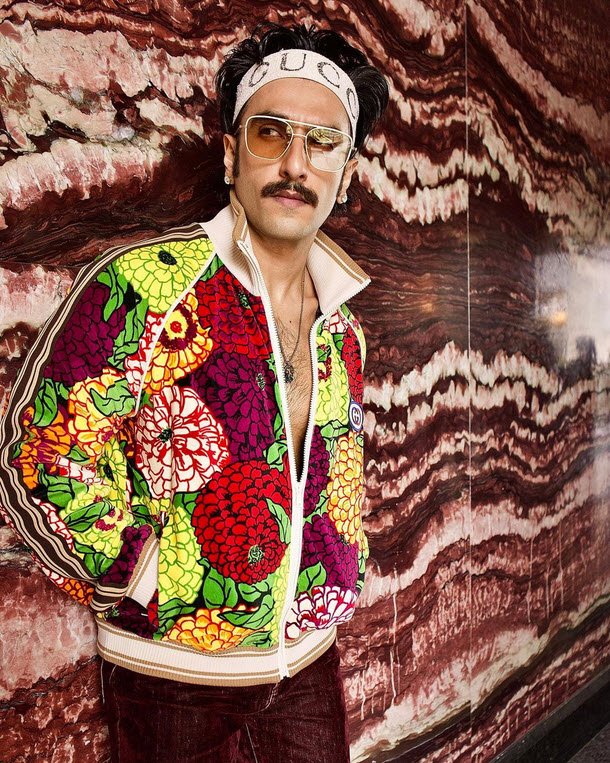 Ranveer Singh is known for leaving fashionistas in a tizzy with his OTT outfits. From neon coloured suits to disco pants and faux fur coats, Ranveer has tried them all.